---
Keychain Bottle Opener
Regular price
Sale price
$7.00
Unit price
per
Sale
SOLD OUT
Share
Length: 82mm
Weight* 15.5g
Material: Steel
View full details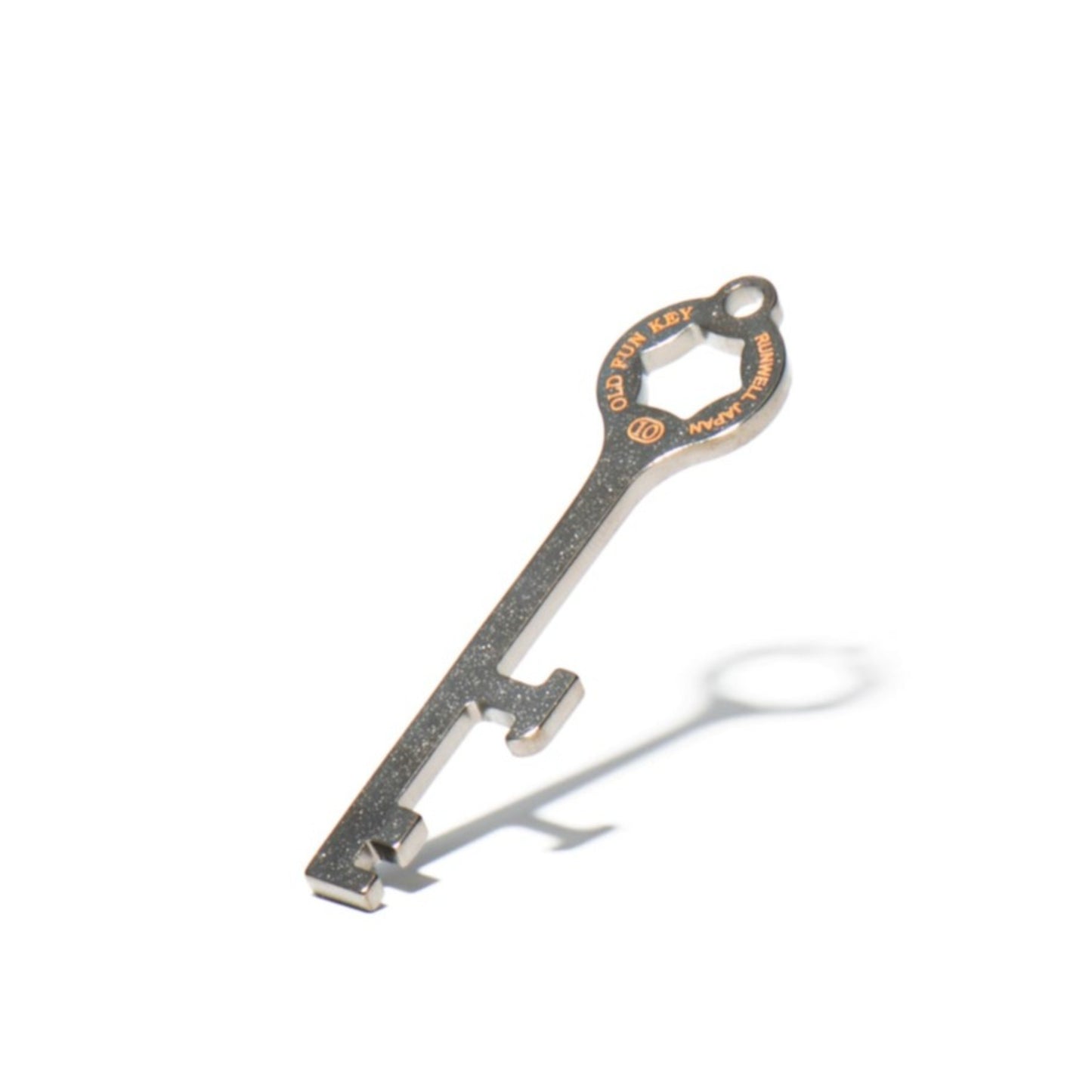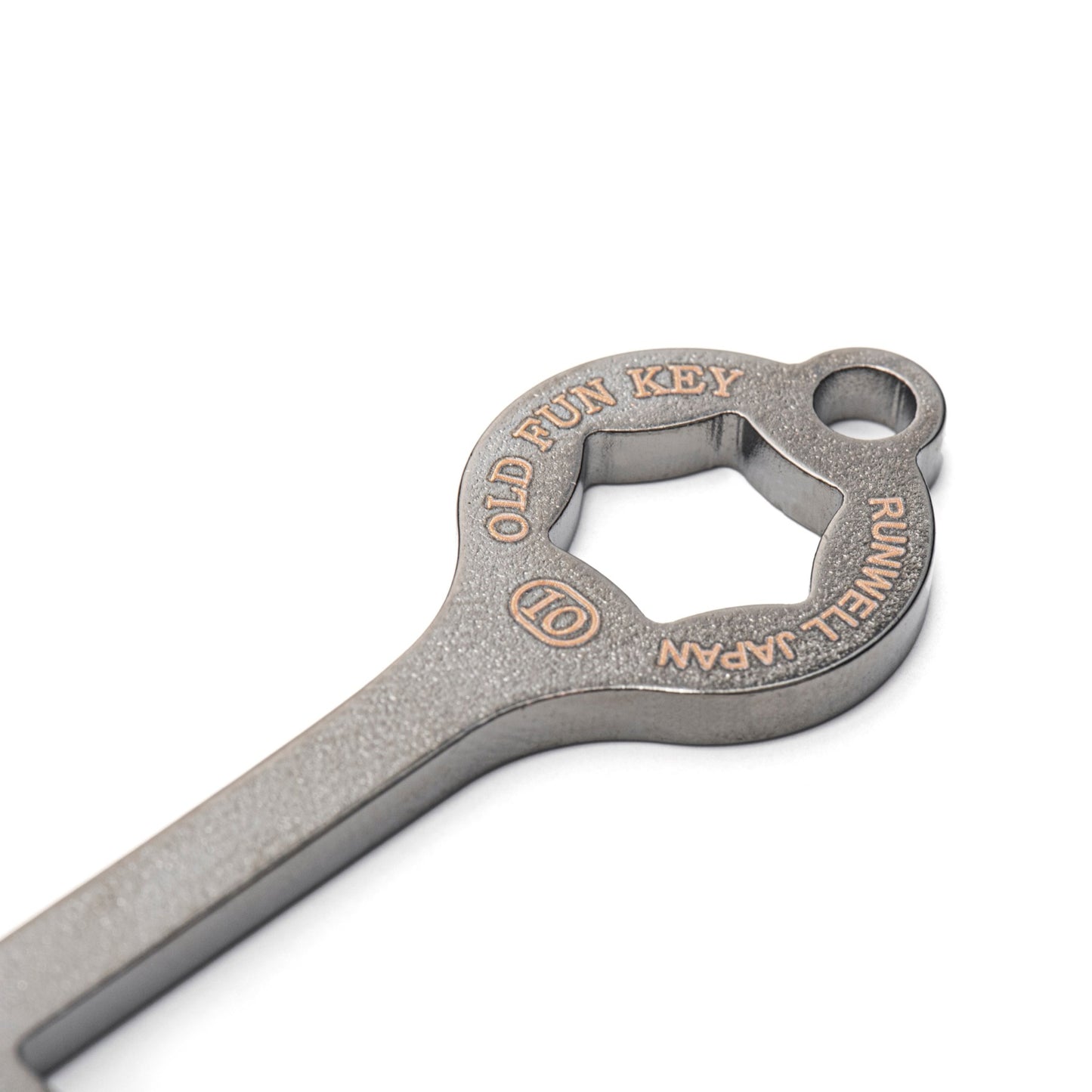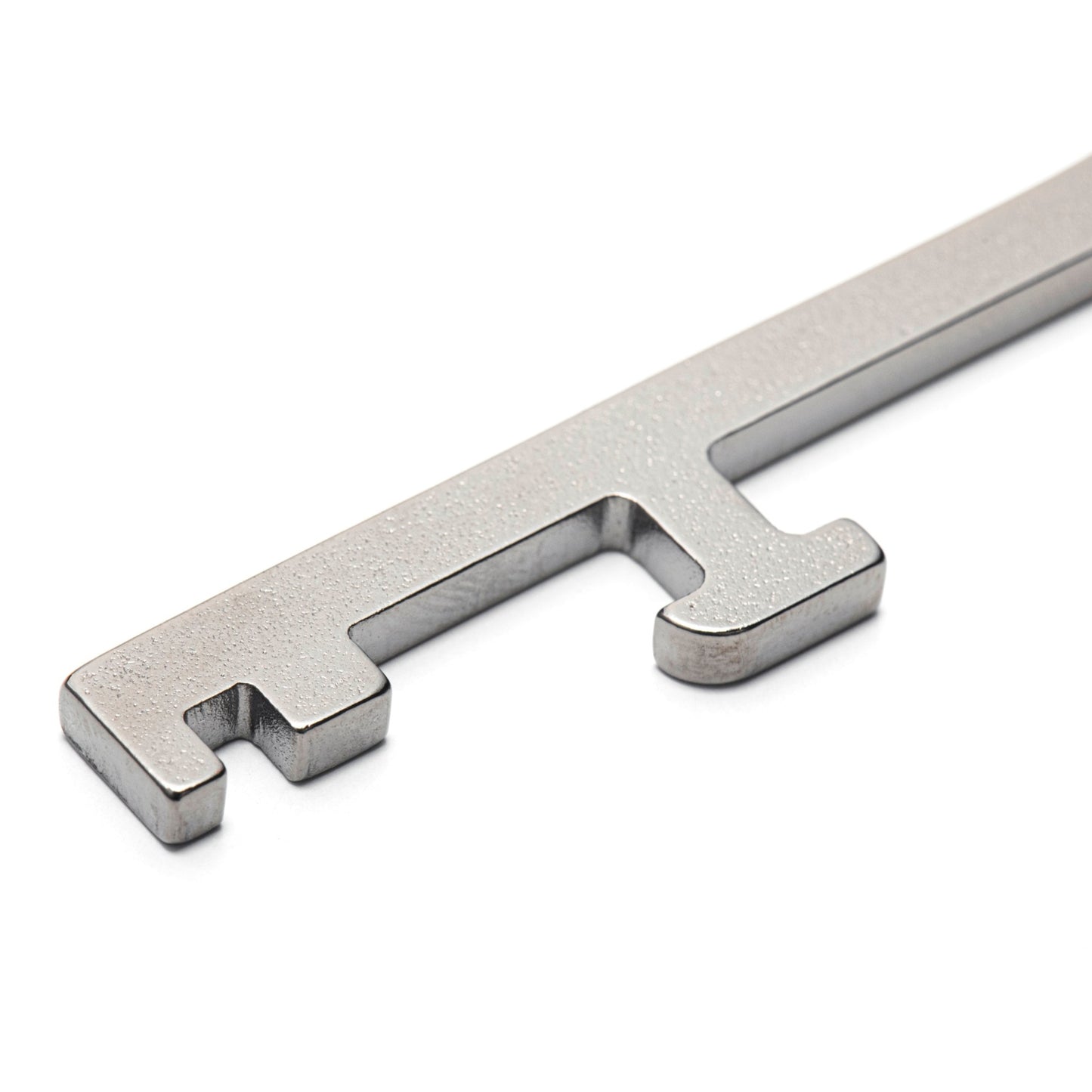 Keychain-type bottle opener featuring a traditional skeleton key. Hexagonal hole can be used as a 10mm spanner.
OLD FUN KEY is a bottle opener designed like a keychain, equipped with a 10mm spanner and a nipple wrench. The most unique feature is the two-layer plating finish. As the upper layer plating falls off when rubbed with other keys, the copper plating on the lower layer gradually appears. To match the antique atmosphere, we chose an old skeleton key shape for the design.
This image shows an example of the color shift over time, although there is no color change unless it rubs against other keys. The frontmost one is in its new condition, the middle one is a few months after carrying it, and the backmost one is completely exposed its copper plating.
Notes
*Do not use it as a tool with strong force, as the product itself is not heat-treated.