---
Cog & Lockring Wrench
Regular price
Sale price
$38.00
Unit price
per
Sale
SOLD OUT
Share
Length: 330mm
Weight: 355g
Material: Steel
View full details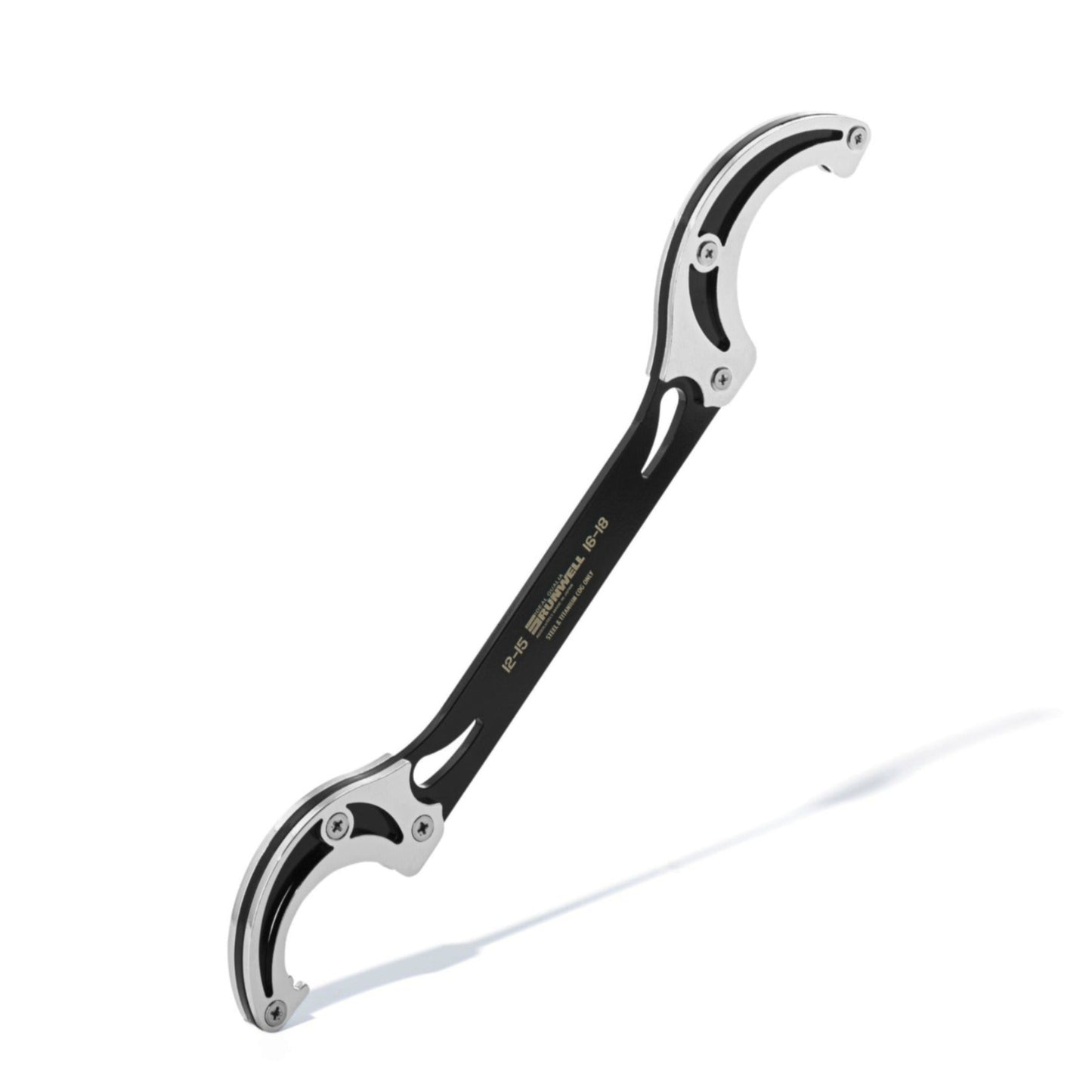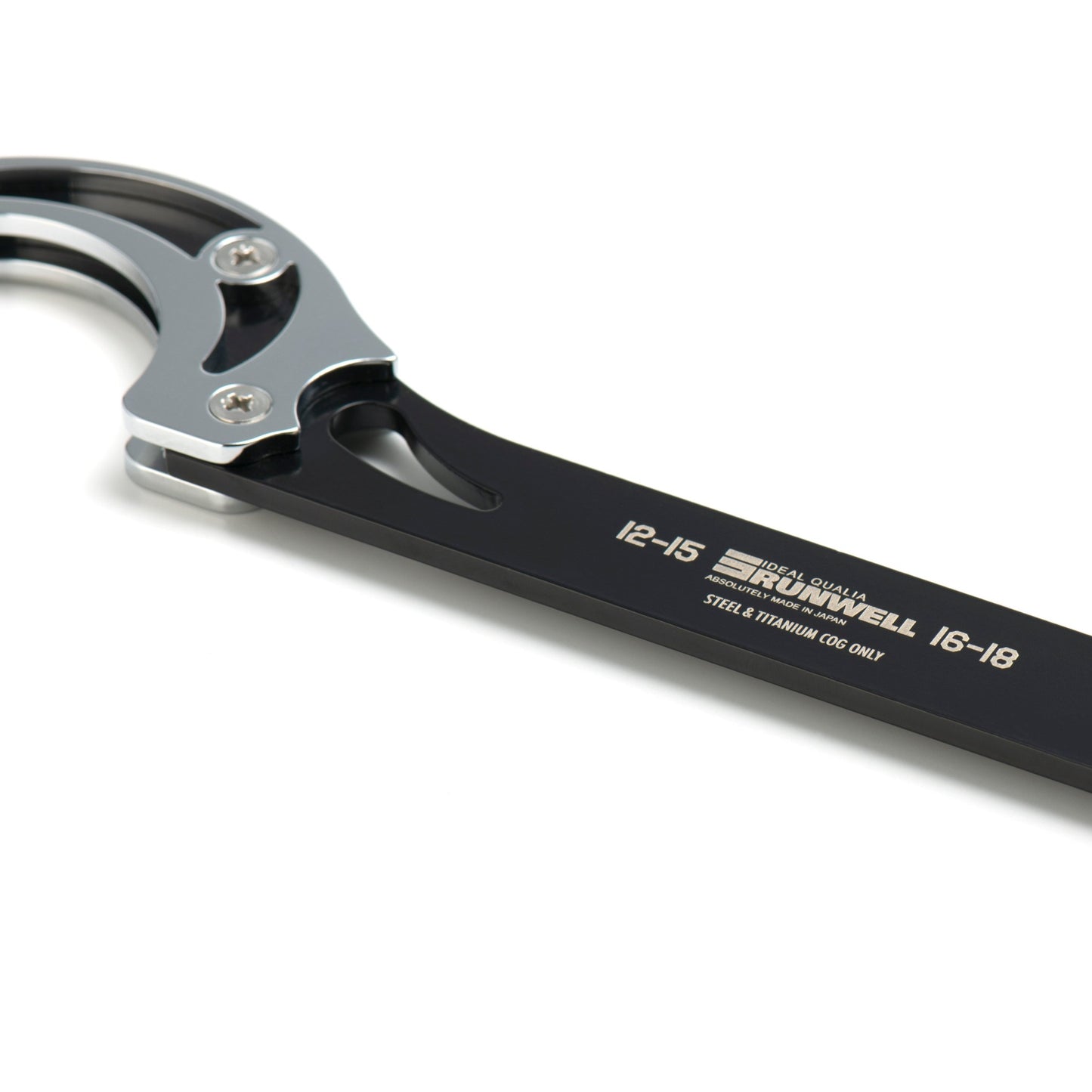 Remove and tighten 12-18 teeth cogs and lock rings with a single tool. Chainless chain whip developed to improve work efficiency.
COG1218L is a cog and lock ring wrench designed from a mechanic's request for a tool that can remove cogs ranging from 12 to 18 teeth. Mechanics and cyclists who change cogs many times a day will surely feel the time savings.
One side is for 12-15t cogs, and the other side is for 16t-18t cogs. The protrusion of silver plate on the 12-15t side is for lock rings.
This wrench is quite effective on sprockets that are firmly fixed to the hub because it can transfer torque directly to the hub. Please note that it cannot be used with aluminum or carbon sprockets.
We aimed for a design that can be used for a lifetime. The lock ring plates are replaceable if damaged. You can purchase replacement plates here.
Notes
* This tool is available for cogs made of steel or titanium alloy, not for aluminum or carbon. It may damage softer materials.
*Do not hit this product with a hammer when in use.