---
15mm Wrench
Regular price
Sale price
$71.00
Unit price
per
Sale
SOLD OUT
Low stock: 5 left
Share
Length: 170mm
Weight: 71g
Material: Titanium alloy
View full details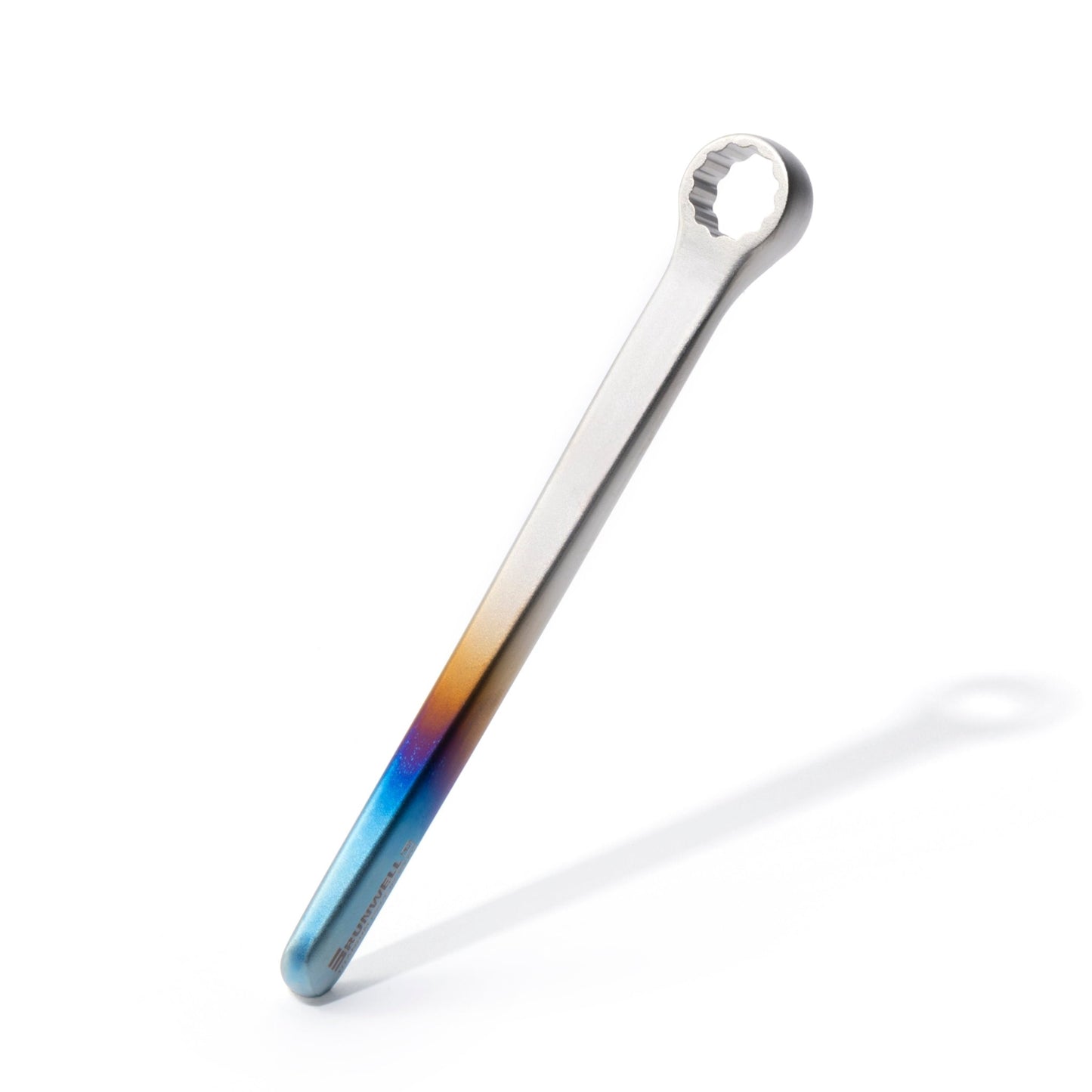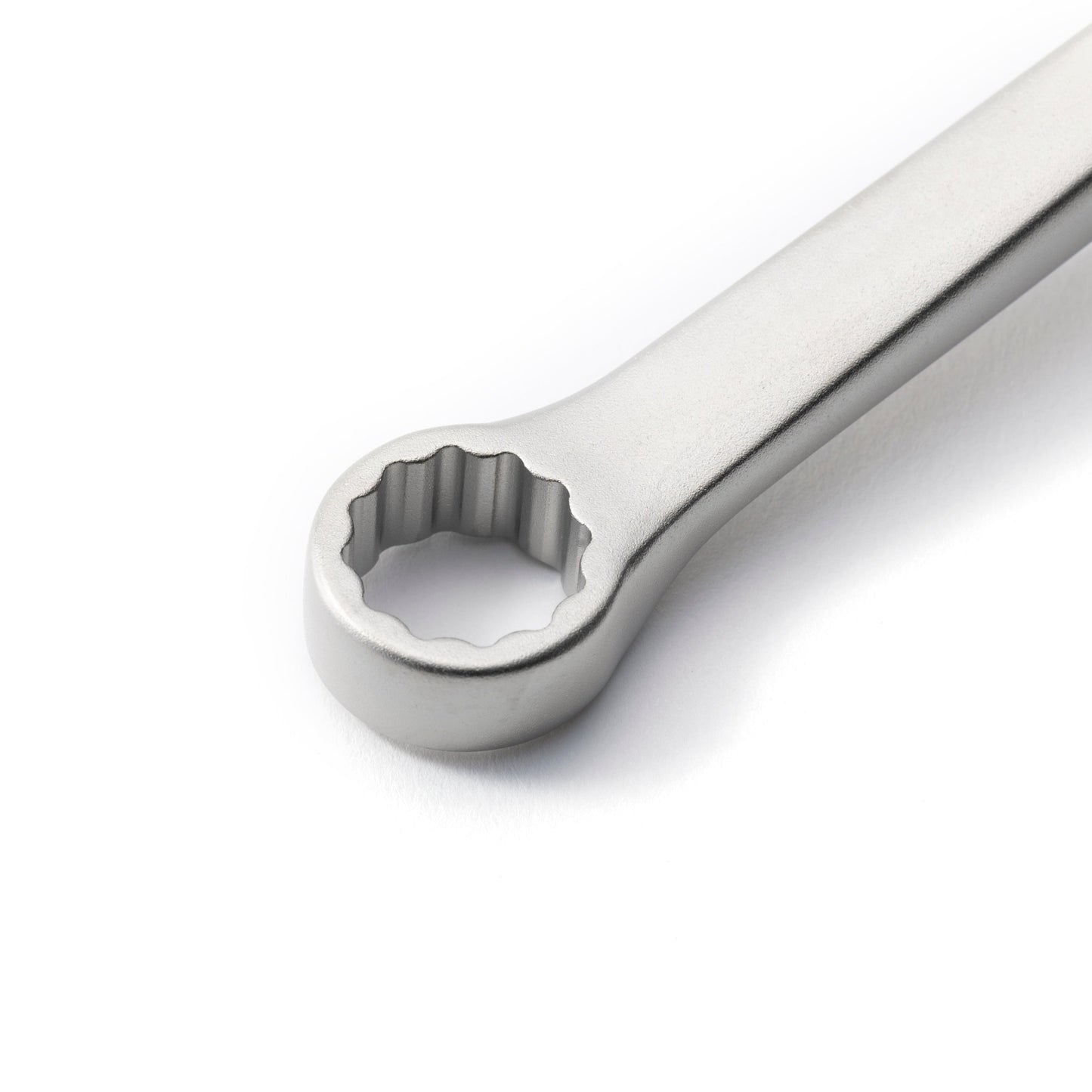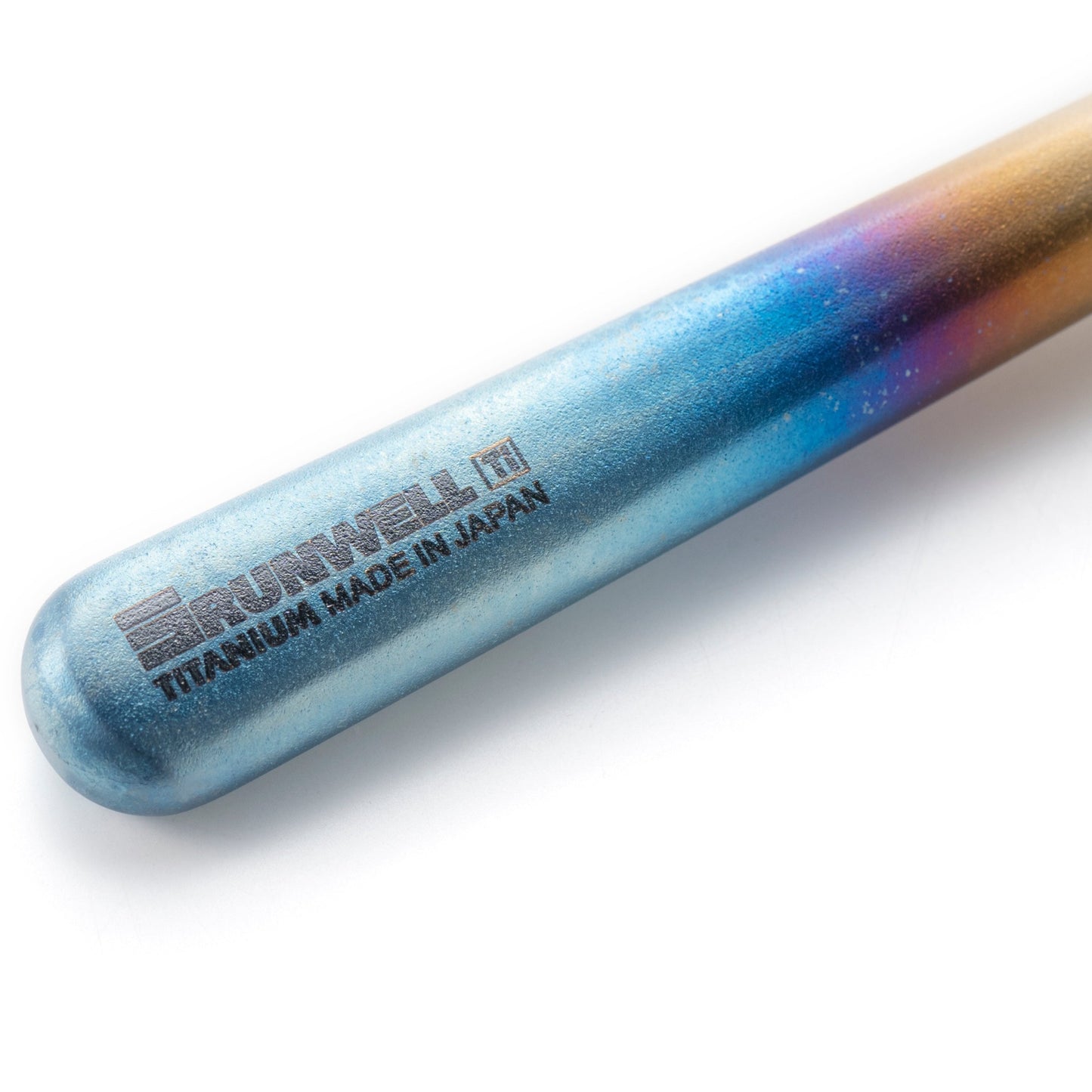 10 years since the birth of our icon, single grip 15mm wrench. A luxurious 15mm wrench is now available with lightness, hardness, and elegance, made of the highest quality material, titanium alloy.
HOGA15A is a 15mm wrench formed by hot forging from titanium alloy which is also used in aircraft, rockets, and artificial joints. Its shape is the same as the steel AQUALA15, but the weight is about 40% less while the material hardness passes JIS standards.
The unique color of HOGA is created by controlling the thickness of the oxide film, and will gradually change as it is used. Since each piece is made by hand, the coloration differs one by one. The light blue as the base color reflects the aqua of AQUALIA15.
Making a titanium model of Runwell's iconic wrench is one of our challenges. HOGA, "The beginning or sign of new things" in Japanese, represents the new commitment to the future development of the Runwell brand.
The proper torque is 20-25 kg for M9 nut (front) and 30-35 kg for M10 nut (rear). Please be careful not to overtighten. A force greater than the appropriate torque will damage the nut threads and make them easier to loosen.