---
Hex Wrench 4x5mm
Regular price
Sale price
$17.00
Unit price
per
Sale
SOLD OUT
Share
Length: 170mm
Weight: 112g
View full details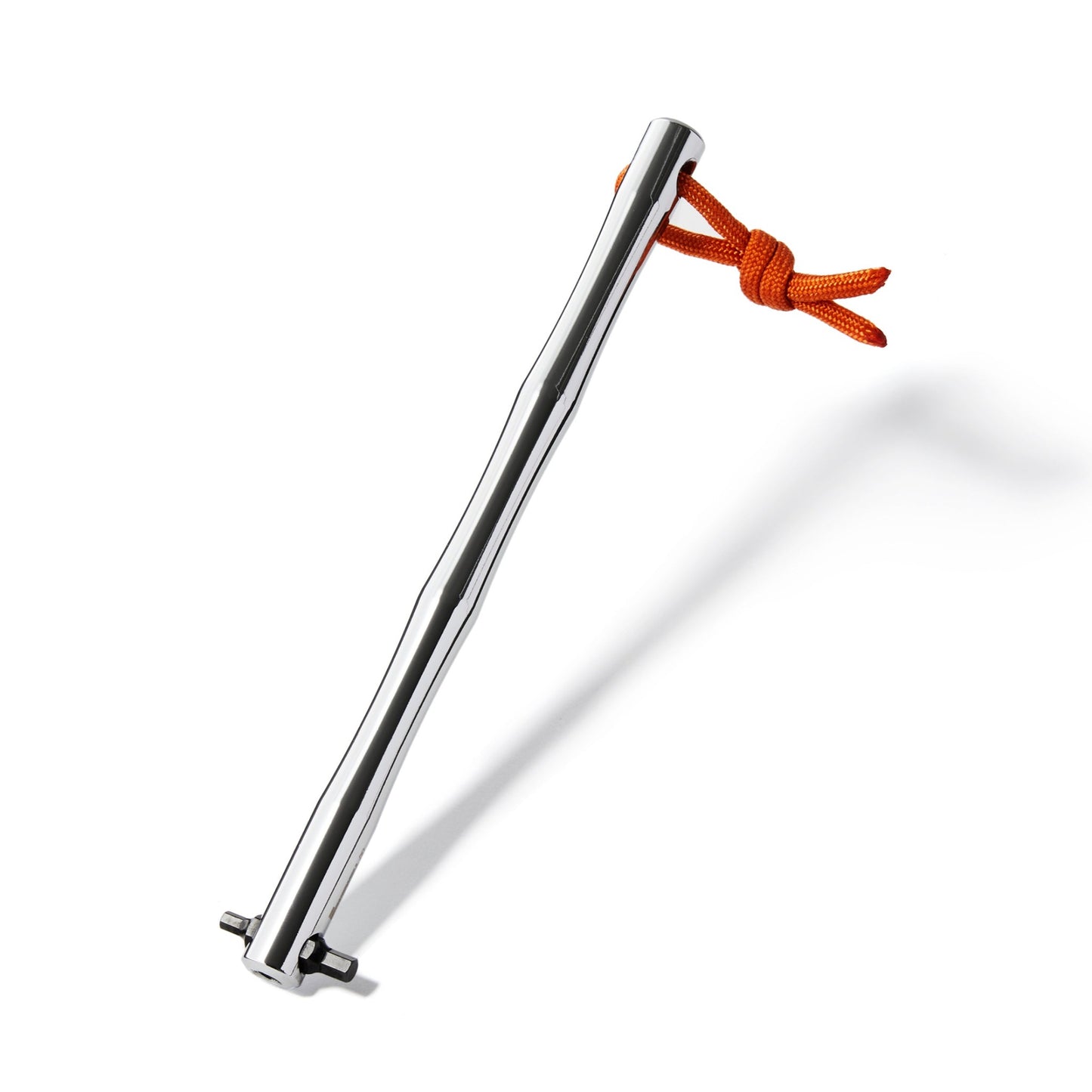 Two sizes of hex wrench selected for track bikes. Wavy shaped grip provides a comfortable handle.
TAKE45 is equipped with 4mm and 5mm hex wrenches to assemble major components of track bikes. Popular for its convenience, users can easily check and retighten bolts.
We reflected the Japanese spirit in the wavy handle, which is inspired by the shape of a bamboo (TAKE in Japanese). Enjoy the unique patterns on the grip emerged by the light reflection.
You can use the corrugation of the handle as a guide to manage torque according to the grip position. The handle is thicker than a typical hex wrench, making it easier to grip and apply torque.
If your hex bit wears out, you can purchase a replacement bit here.
*Notes
The handle of this wrench is thicker than a typical hex wrench, making it easier to apply torque. Please be careful not to damage the bolt threads with excessive torque