---
15mm Wrench
Regular price
Sale price
$67.00
Unit price
per
Sale
SOLD OUT
Click here when ordering engraving in Kanji characters. KANJI NAME MAKER translates your name into Japanese kanji.
About Custom Engraving

For yourself and for your precious people.

Customize Runwell wrenches with your name and messages.

Engravable Products

Products with "+Engraving" notation

Price

800JPY included in the price of the +Engraving products

Lead Time

Shipping within 7 business days from order date

Engraving Position

Back side of RUNWELL logo

Letter

Alphabet, Japanese (Hiragana, Katakana, Kanji), Numbers, Symbols (&, !, [.]period, [,]comma, [']quotation mark, space)

Click here when ordering engraving in Kanji characters. KANJI NAME MAKER translates your name into Japanese kanji.

Word Limit

Up to 25 characters (1 line)
The character size will be adjusted on our side according to the tool and number of characters to be engraved.

Font Type

Gothic

Notes

・Products with engraving service require a longer lead time than regular products, so please take care to order in enough time when planning for a gift.

・The font type and color of the engraving cannot be changed.

・After your order has been placed, it cannot be changed or cancelled.

・For engraving that requires design data such as logos, please contact us from the inquiry page . The data is needed to be in Ai format, and in two colors: the engraved part [white] and the unengraved part [plating color of the tool].

Examples


AIBA SANGYO CO., LTD


相場産業株式会社


2011 Tsubame Sanjo

Engravable Products
Share
Length: 125mm
Weight: 52g
Material: Titanium alloy
View full details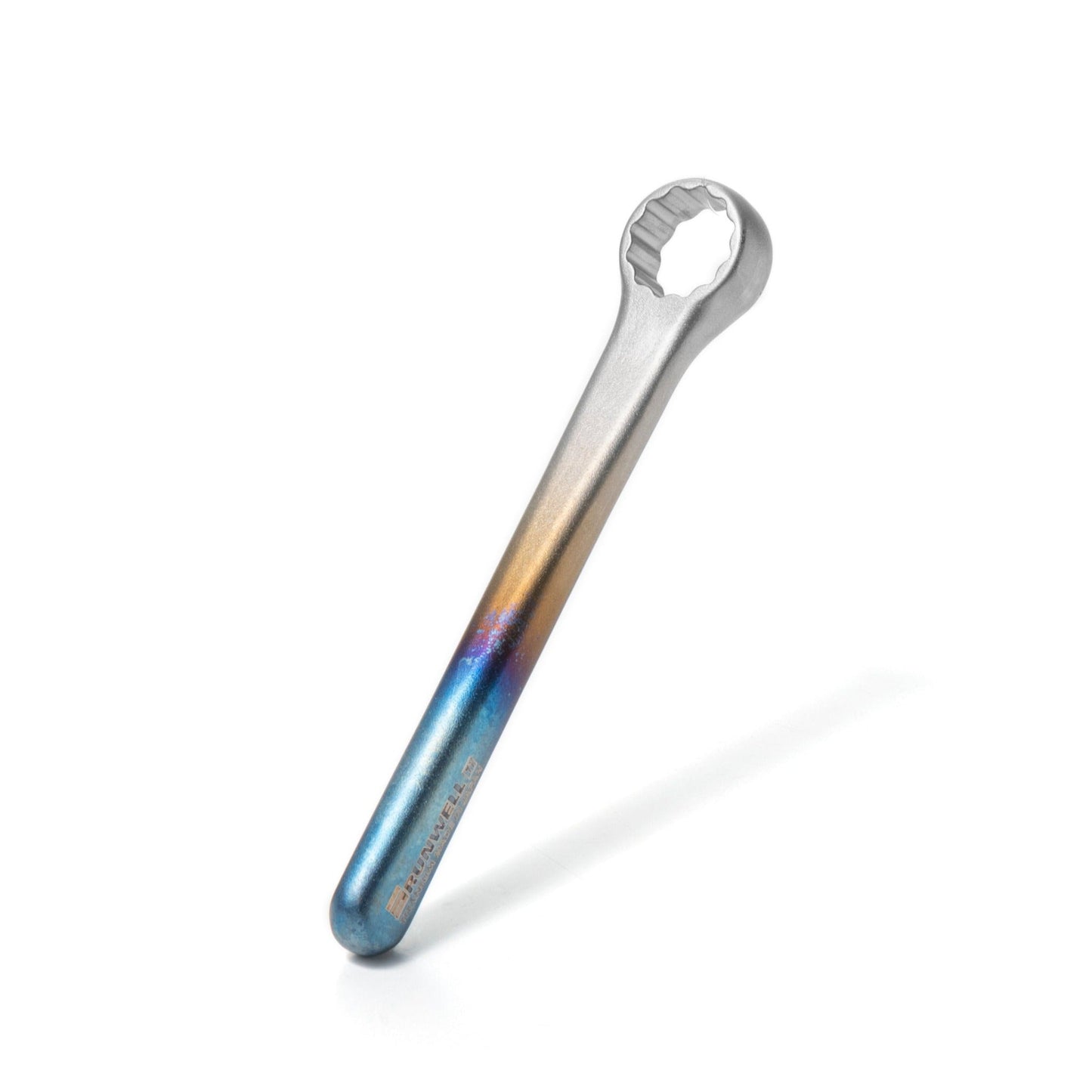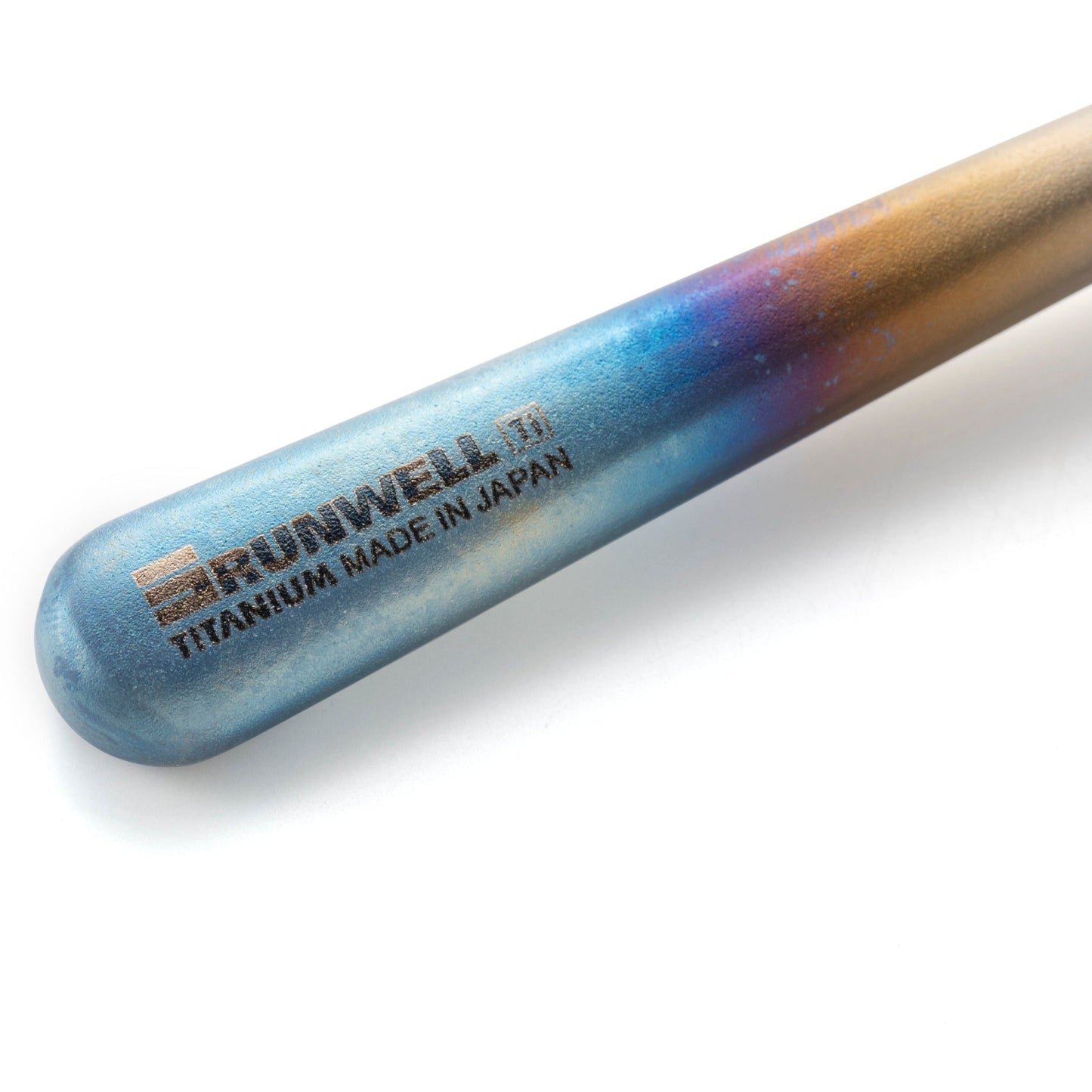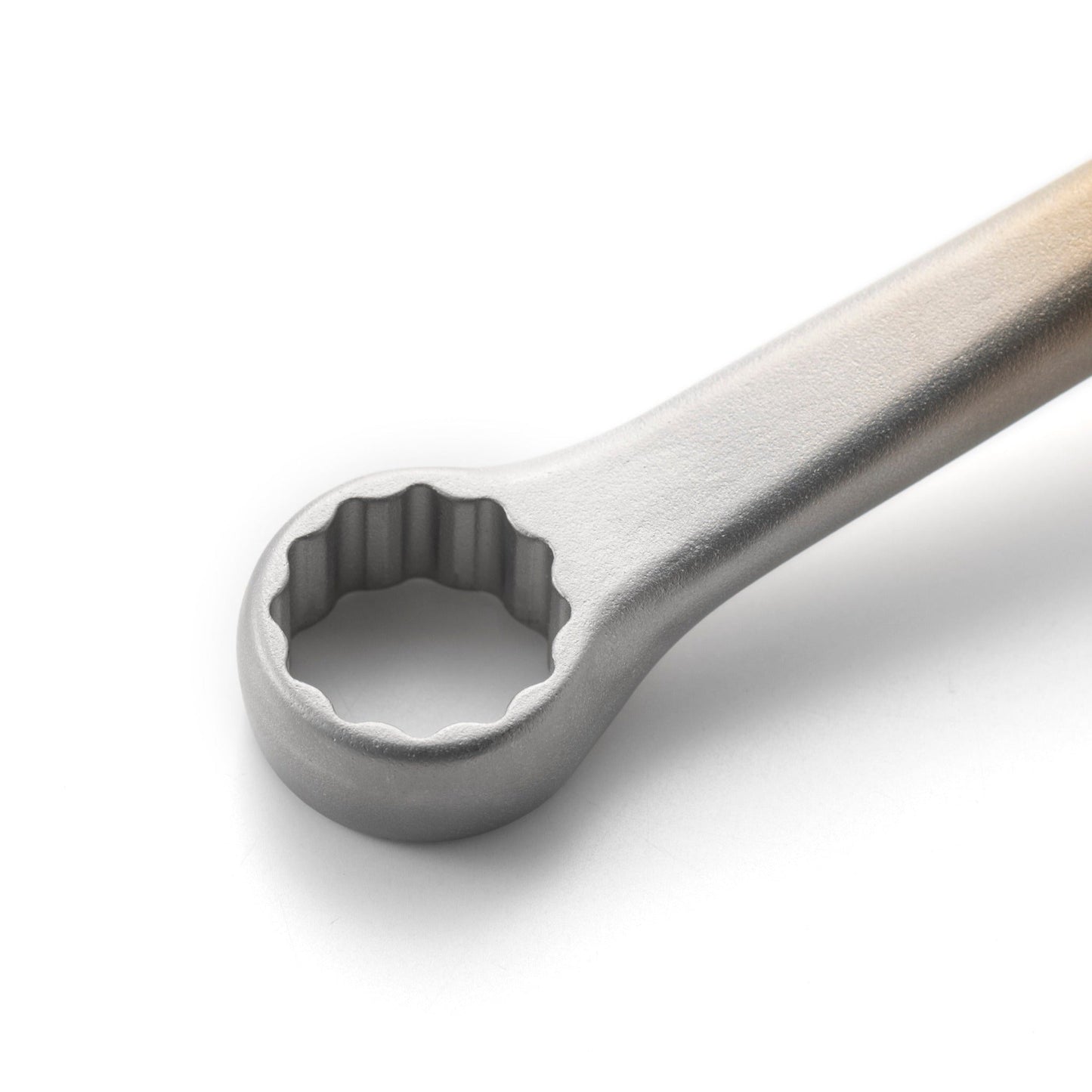 A titanium alloy wrench with our determination for the future.
HOGA15D is a 15mm wrench formed by hot forging from titanium alloy which is also used in aircraft, rockets, and artificial joints. Its shape is the same as the steel DRIP15, but the weight is about 40% less while the material hardness passes JIS standards.
The unique color of HOGA is created by controlling the thickness of the oxide film, and will gradually change as it is used. Since each piece is made by hand, the coloration differs one by one.
Making a titanium model of Runwell's iconic wrench is one of our challenges. HOGA, "The beginning or sign of new things" in Japanese, represents the new commitment to the future development of the Runwell brand.
The proper torque is 20-25 kg for M9 nut (front) and 30-35 kg for M10 nut (rear). Please be careful not to overtighten. A force greater than the appropriate torque will damage the nut threads and make them easier to loosen.
Tools with Custom Engraving